Artwork for Print
Appletree Design Solutions Ltd will provide you with a friendly and professional service for your artwork production covering all types of projects through to print, signage and even vehicle livery. When it comes to artwork for print, our years of print production knowlege is utilised to the full to ensure print quality issues are avoided and excellent results are achieved. Are you working to a tight deadline? No problem, we are confident we can turn your project around to your timeframe to meet the tightest of print schedules.
If you are currently working with a creative design agency but need to source a more cost effective way to produce your artwork, look no further! Our prices are highly competitive but with no compromise in quality, service or creative flair.
We can supply your approved high resolution artwork to a printer of your choice allowing you to shop around for the best print only price. Alternatively Appletree Design Solutions Ltd partners with several printers in Yorkshire to cover the spectrum of print solutions. We can match your project to the best printer taking into account your budget, timeframe and print requirements.
Brochure, Magazine & Journal Artwork
If you are looking to reproduce or update your existing brochures, Appletree Design Solutions Ltd can help. Whether we have designed the brochure or you are looking for a creative artwork service to follow your existing style, layout and brand guidelines, we understand the importance of consistency and accuracy. We will follow your instructions with precision but also offer ideas and suggestions to enhance your brochure to give the best possible end product. The same principles are applied to the creation of print ready artwork for monthly and quarterly journals and magazines, each project requires an eye for detail and a lot of technical knowledge.

Newsletter Artwork
Perhaps your business, club, school or charitable organisation is looking to raise its profile with regular updates of news, products, events and services; a newsletter is the perfect way to keep your customers, members and associates up-to-date. Appletree Design Solutions can design your newsletter or work to an existing style and layout. Whether the final newsletter is to be printed, simply distributed digitally by email or uploaded to your website in a pdf format or page turn e-newsletter, our artwork service simplifies the entire process.

Leaflet & Flyer Artwork
Appletree Design Solutions Ltd will work with you to create artwork for your leaflet or flyer. Your artwork can be based on your existing brochure, newsletter or website design to fit with your company branding. If you are looking for a whole new concept for your leaflet, we can also offer a complete design service applying creative minds for a bespoke solution.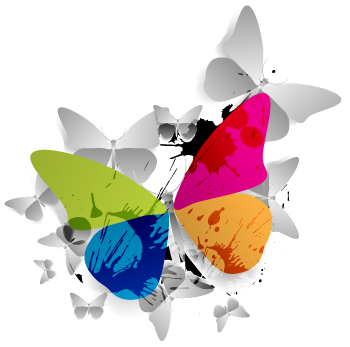 Brochures
Catalogues
Leaflets
Stationery
Newsletters
Prospectuses
Annual Reports
Calendars
Price Lists
Posters
Wedding Invitations
Journals
Magazines
Point of Sale
Folders